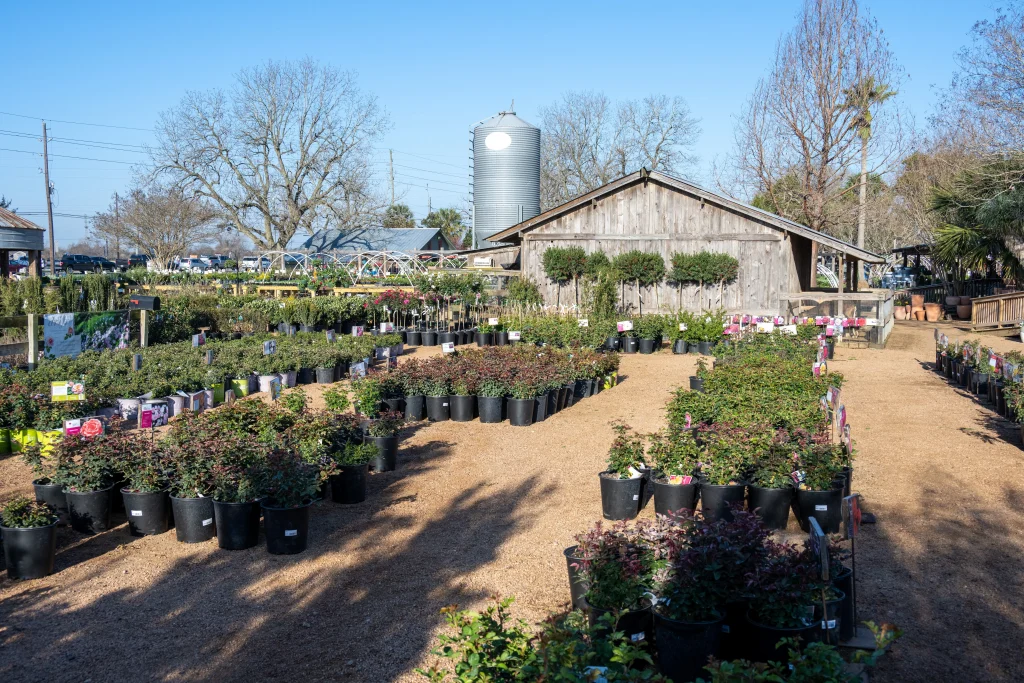 Enchanted Gardens is a family owned garden center & plant nursery established in 1995.
Open 7-days a week, we carry a wide variety of plants, soil and fertilizers, outdoor garden accents, pots, & gifts. Join us for gardening workshops and special community events.
With professional Arborists, Master Gardeners, Texas Certified Nursery Professionals, and Texas Certified Water Smart Professionals on staff, we're here to help you explore our inventory of annuals, perennials, bulbs, seeds, trees, shrubs, house plants, vegetables and more.
Enchanted Gardens Location & Hours
Enchanted Gardens is located at 6420 Farm to Market 359 Road, Richmond, TX 77406.  Click here to get directions to Enchanted Gardens.
We're open 7 days a week to serve all of your gardening needs.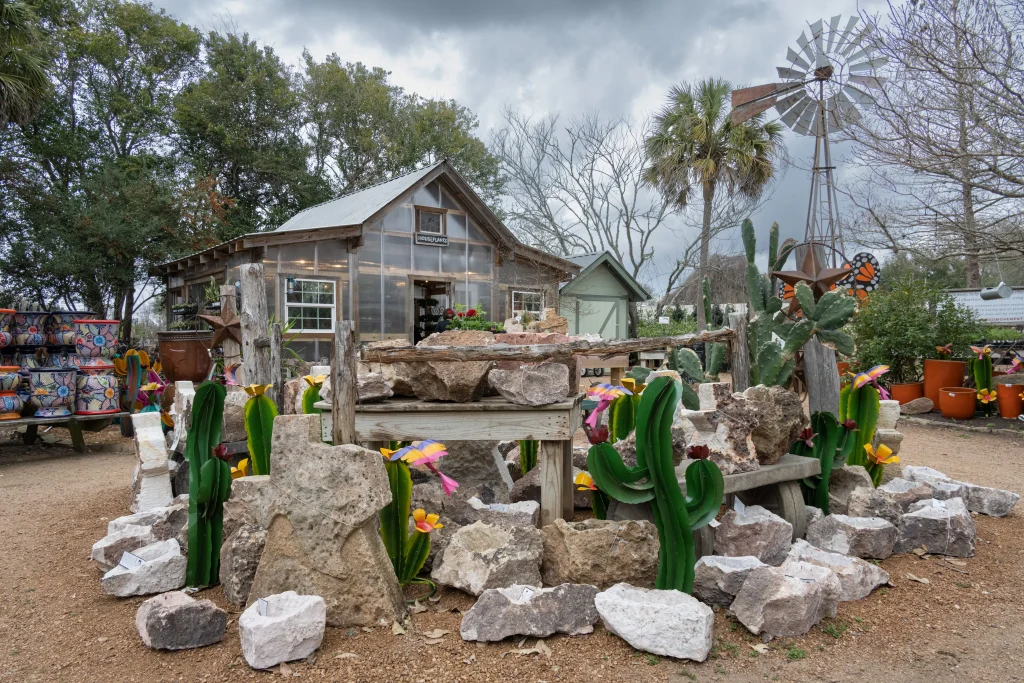 Enchanted Gardens is proud to be part of the Milkweed Movement. This regional movement promotes local community development and Monarch butterfly habitat restoration through the planting of milkweed.
Join the movement by purchasing your milkweed from Enchanted Gardens, posting photos on social media using our hashtag, and helping to spread the word about our #MILKWEEDMOVEMENT.
Visit Enchanted Gardens to explore our seasonal plant inventory. We stock annuals, perennials, bulbs, seeds, trees, shrubs, house plants, vegetables and more!
Annuals
Perennials
Bulbs
Seeds
Roses
Herbs
Vegetables
Tomatoes
Peppers
Gulf-coast native plants
Fruit & Citrus trees
Trees
Shrubs
Tropicals
Succulents
Cacti
House plants
Explore Enchanted Gardens event schedule.
Meet Enchanted Gardens' pets
Enchanted Gardens' Tips for Cultivating Texas Dirt
Texas' clay soil can be hard to work in and it holds water like a bathtub.
Add compost or expanded shale to improve soil drainage, and add mulch for fewer weeds and better moisture retention. 
Give the perfect gift every time
Once your garden is planted, adding those personal, finishing touches is always rewarding. Our uncommon assortment of garden accents ranges from whimsical to classical and from fun to functional with something for just about everyone. We feature statuary, fountains, benches, wrought iron, and many other unique pieces of garden art that will add that little something extra to your outdoor space. 
Ready to Transform Your Garden?
Richmond's best garden center has everything you need to transform your garden from charming to enchanted–explore Enchanted Gardens for yourself today.
Enchanted Gardens Reviews
"This place is on my top 3 for plants and things! The staff is very helpful! So don't be shy, ask your question. They always have unique varieties from the edibles to the flowers, even house plants & succulents. On the weekends, you can usually find a local vendor posted up too. If you are looking to learn something new, they even have classes."
"We loved this nursery. The best I've ever been to. Looking forward to the next time I'm back in Houston. Cactus, trees perennials, annuals, trees. Best selection of pottery."
"This is a destination for us coming from Houston. We love visiting this nursery. The selection, attentive staff and visual presentation are outstanding. We always find something new to add to our garden and enjoy photographing our visit."