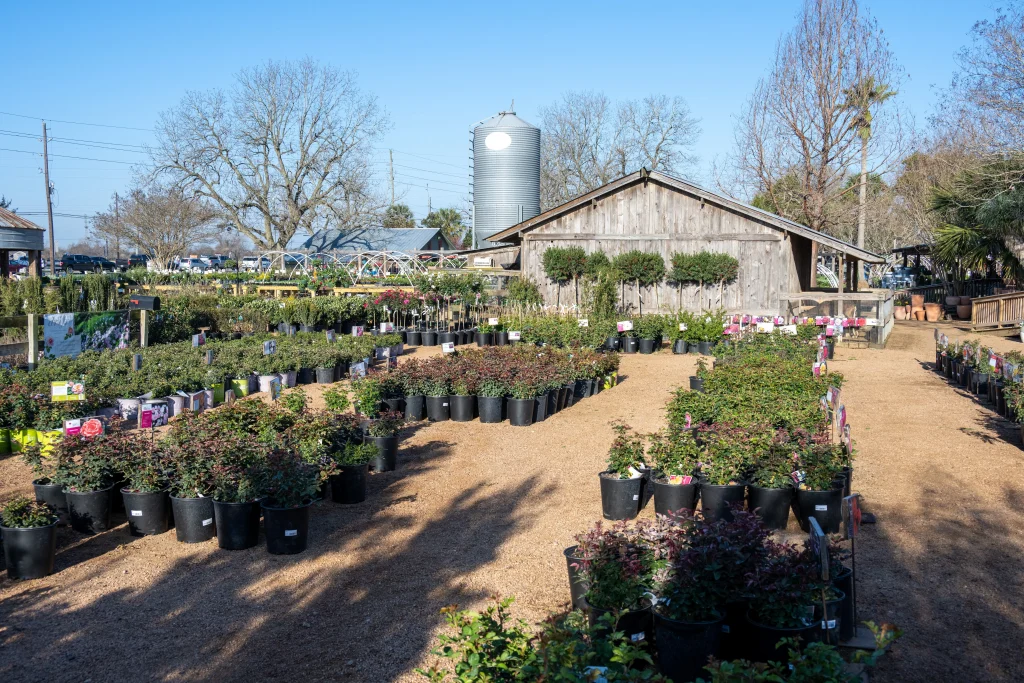 Tucked in Fort Bend County, Enchanted Gardens will surprise you with a huge selection of plants, many of which are grown on site in our greenhouses, soil & fertilizers, garden accents, and gifts.
The Milkweed Movement promotes local community development and Monarch butterfly habitat restoration through the planting of milkweed.
We are proud to donate all proceeds from the sales to local nonprofit organizations that raise awareness and provide support for families living with autism spectrum disorder.
Join us by purchasing your milkweed from Enchanted, posting photos on social media using our hashtag, and helping to spread the word about our #MILKWEEDMOVEMENT.
Explore Enchanted Gardens' expansive inventory of annuals, perennials, bulbs, seeds, trees, shrubs, house plants, vegetables and more to see what's in season.
Annuals
Perennials
Bulbs
Seeds
Roses
Herbs
Vegetables
Tomatoes
Peppers
Gulf-coast native plants
Fruit & Citrus trees
Trees
Shrubs
Tropicals
Succulents
Cacti
House plants
Explore Enchanted Gardens event schedule.
Enchanted Gardens Difference
Meet Enchanted Gardens' pets
Texas' clay soil can be hard to work in and it holds water like a bathtub.
Add compost or expanded shale to improve soil drainage, and add mulch for fewer weeds and better moisture retention. 
Give the perfect gift every time
Once your garden is planted, adding those personal, finishing touches is always rewarding. Our uncommon assortment of garden accents ranges from whimsical to classical and from fun to functional with something for just about everyone. We feature statuary, fountains, benches, wrought iron, and many other unique pieces of garden art that will add that little something extra to your outdoor space. 
Ready to Transform Your Garden?
Richmond's best garden center has everything you need to transform your garden from charming to enchanted.
"This place is on my top 3 for plants and things! The staff is very helpful! So don't be shy, ask your question. They always have unique varieties from the edibles to the flowers, even house plants & succulents. On the weekends, you can usually find a local vendor posted up too. If you are looking to learn something new, they even have classes."
"We loved this nursery. The best I've ever been to. Looking forward to the next time I'm back in Houston. Cactus, trees perennials, annuals, trees. Best selection of pottery."
"This is a destination for us coming from Houston. We love visiting this nursery. The selection, attentive staff and visual presentation are outstanding. We always find something new to add to our garden and enjoy photographing our visit."